Aurras Duo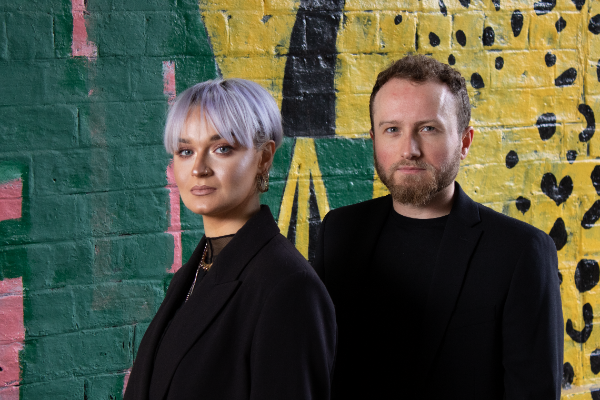 Duo - Instrumental
Instrumentation
Fiona Sweeney - Flute
Ben Eames - Piano
Repertoire
Flute Sonata - Prokofiev
Flute Sonata - Poulenc
Le Rire de Sarai- Connesson
Fantasie - Frhüling
Carmen Fantasie Brillante- Borne
Canzone- Samuel Barber
Cleveland Times- Ned McGowan
Be still my Soul- Rhonda Larson
Ballade-Perilhou
Concertino- Chaminade
Hypnosis- Ian Clarke
Duo for flute and piano- Copland
Sonatine- Dutilleux
Sonatine- Sancan
Andante pastoral et scherzettino- Taffanel
Introduction and Variations on "Trockne Blumen"- Schubert
Flute Sonata- Carl Vine
Romance in D-flat for flute and orchestra- Saint Saëns
"Undine" Sonata- Reinecke
Flute Concerto- Liebermann
Flute sonata - Liebermann
Chant de Linos- Jolivet
Fantasie- Hue
Flute sonata- Hindemith
Biography
Fiona Sweeney:
Before moving to London to study at the Guildhall School of Music and Drama, Fiona studied at the Junior Royal Conservatoire of Scotland with Ruth Morely, where she was awarded the annual ABRSM Scholarship and was the winner of the Junior RCS Concerto Competition in 2016. Fiona was a scholarship holder for her undergraduate degree at the Guildhall School and was awarded a first-class honours degree, in addition to the Concert Recital Diploma for excellence in her final recital. She was also awarded The Principal's Music Prize. Fiona completed her postgraduate studies on the Orchestral Artistry course, also at GSMD in July 2022, where she studied with Gareth Davies, Christopher Green and Philippa Davies, and was awarded a Distinction. During her time at the Guildhall, Fiona won the Needlemaker's Prize for Woodwind.
Fiona was on trial with the Opera North Orchestra in 2022, and is currently on trial with Scottish Opera. She has performed with the London Symphony Orchestra, the Orchestra of the Royal Opera House, BBC National Orchestra of Wales, Welsh National Opera, London Sinfonietta, Nevil Holt Opera and the Thursford Christmas Spectacular Show.
Fiona has recorded a flute sonata written by composer and french horn player Richard Bissill for his CD 'Panoply', and has performed at Wireless Festival with grime/R&B legend, Stormzy.
Ben Eames:
Ben Eames is a pianist who currently performs both as a soloist and with chamber ensembles throughout Scotland .
He completed his Masters of Music in piano performance at Trinity Laban Conservatoire of Music and Dance studying under Douglas Finch. During his time at Trinity Laban, Ben's repertoire focussed primarily on late 18th/early 20th century piano works with particular emphasis on Russian composers.
In July 2014, Ben Graduated from Edinburgh Napier a university with a 1st Class honours studying under Simon Coverdale. In 2013, Ben performed Mozart's Concerto in C major No.21, K.467 with the Edinburgh Napier Chamber Orchestra. Whilst at Napier, Ben won multiple prizes, including the Horace Fellows Medal, the Elizabeth Ritchie Medal, the Christina Pentland and the Chopin Medal.
Contact