Phil Gault & Claire Haslin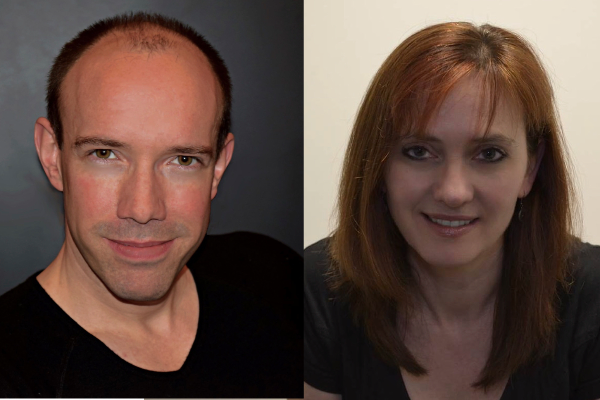 Phil Gault is an excellent communicator, Claire Haslin is the consummate accompanist... This combination of exceptional talent added up to give an evening which was engaging, at times deeply moving, and always totally entertaining.
Last week's concerts in Ardrishaig and Campbeltown can simply be described as a glorious musical experience... The whole evening was a delight of two very skilled performers presenting a wonderful range of outstanding songs.
Duo - Vocal & Instrumental
Instrumentation
Phil Gault - Baritone
Claire Haslin - Piano
Repertoire
Barber - Selected songs and cycles, inc. Op. 10, 13, 41, 45
Brahms - Opus 49
Butterworth - A Shropshire Lad
Copland - Old American Songs
Dvorak - Zigeunermelodien
Finzi - Let Us Garlands Bring
Gault (arr.) - 5 Welsh Songs
Poulenc - Chansons Gaillardes
Ravel - Trois Chansons de Don Quichotte à Dulcinée; Histoires Naturelles
Schubert – Schwanengesang, Die Schöne Müllerin
Schumann - Liederkreis Op. 39, Dichterliebe
Vaughan-Williams - Songs of Travel
Selected songs by Rachmaninov, Tchaikovsky, Fauré, Debussy.
Selections from opera and musical theatre - See my website
Biography
Phil and Claire have been working together since 2003, and tied the knot in 2008. They have performed extensively within the UK, in venues such as the Wales Millennium Centre and the Usher Hall (both as part of the Live Music Now alumni scheme), and in Paxton House, Carnegie Hall, Merchants House and Riverside (Newport). They have toured Switzerland with the original Singing Waiters, and have also performed in Barga (Italy) at the "Pesce e patate" festival and in France.
Their repertoire includes Dichterliebe, Chansons Gaillardes, Histoires Naturelles, Let Us Garlands Bring, and song sets by Barber, Schubert, Copland, Fauré and Butterworth.
When not working together, Claire performs with a Clarinet Trio and a Piano Trio, and Phil works with several opera companies, including Scottish Opera, Duchy Opera, Rocket Opera, Opera North and Opra Cymru. They both teach at the RCS Junior department, and work for various other organisations within Scotland, including NYCoS and the RSNO.
Contact