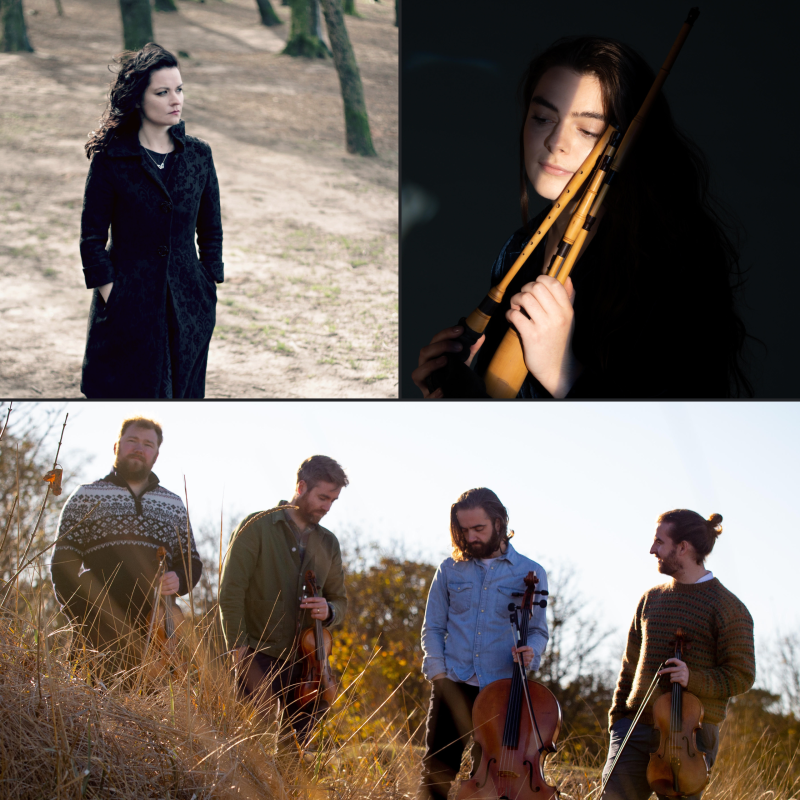 Beyond Borders 2023
CMS are delighted to have been awarded support from PRS Foundation's Beyond Borders towards "Thar Farraige (Over Sea)." The piece will be written by our Associate Artist Linda Buckley for small pipes (Brighde Chaimbeul), string quartet (Maxwell Quartet), and electronics. There will be three performances between November 2023 and January 2024, with partner organisations in Belfast (Moving on Music), County Meath, and Glasgow (Celtic Connections), reaching audiences across different genres and countries.
"Thar Farraige (Over Sea)" explores contemporary classical chamber music whilst embracing both Irish and Scottish traditional music and language, particularly songs of love and loss, connections to place, migration, and our idea of what home means.
This project will weave together many strands of my musical self to create a cohesive whole, an immersive experience for the listener drawing upon themes of emigration/migration, and our sense of home and how that can be carried with us.
Chamber Music Scotland gratefully acknowledges support from